MagiBreeze Mini Fragrance Humidifier V2
Sale price Price $24.99 Regular price $39.99 Unit price / per
TURN YOUR ENTOURAGE INTO A FRAGRANCE HEAVEN
MagiBreeze Mini Fragrance Humidifier V2 is the latest portable air humidifier on the market and provides you with a peaceful atmosphere while delivering a soothing mist all around the room. Our product is made of premium materials and can effortlessly freshen up the whole place around you. No need to worry about the set up or cleaning it up. Our humidifier is totally portable and can be set up or cleaned up in under a minute.
 Humidifying your environment everywhere you go has never been so easy.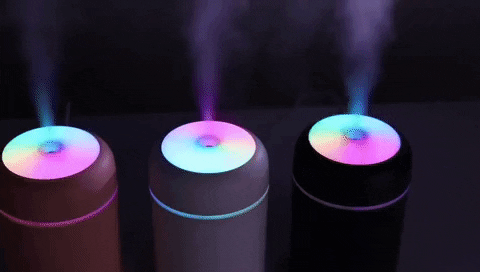 MAGIBREEZE IS THE SOLUTION
 With the use of supersonic atomization, your entourage will be instantly humidified and this without the slightest noise. T
he use of essential oils via diffusion is proven to have a multitude of benefits and can instantly improve the your quality of life
. The humidity will improve your immune system and you will immediately feel healthier and more productive. With a brand new design and the integration of LED lighting mode which can be used as a night light, you will be the centerpiece everywhere you go. 
KEY FEATURES 
MagiBreeze Mini Fragrance Humidifier V2 is made of a 78*78*120 mm water tank and weights exactly 110 g. The tank can contains up to 300 mL water. Our fragrance humidifier is totally economical as its runtime is up to 6 hours and automatically shuts off when out of water. All you need to start using MagiBreeze is a power source and a USB power cable which is included in your order. Your order will include the humidifier, a USB power cable and a user guide.   
QUICK & EASY TO USE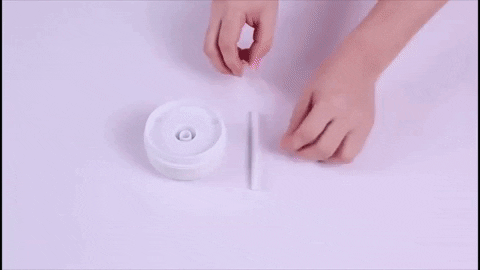 HOW TO USE:
1.Remove the lid
2.Fill up the water tank
3.Connect the power cable
4.Press to turn on the mist or hold to change the light
5.Get ready to relax and enjoy the fresh smell
30 DAYS MONEY-BACK GUARANTEE
We're proud to offer a risk-free 30 day money-back guarantee on the MagiBreeze Mini Fragrance Humidifier V2. Not happy? No problem! Just follow our Returns & Exchange policy to receive a full refund.